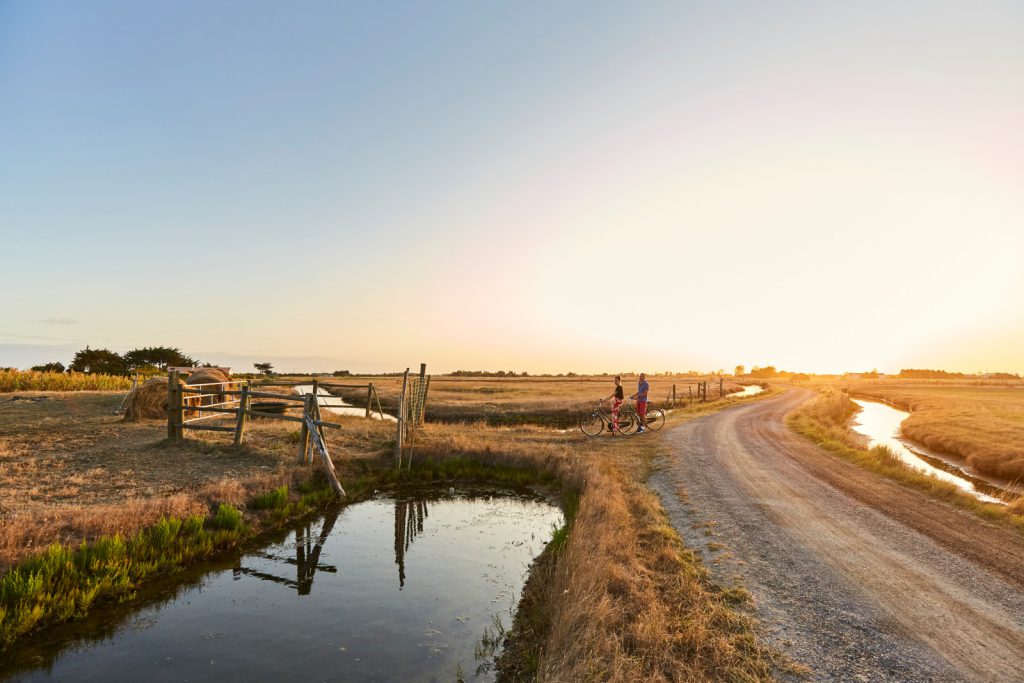 Largest marsh in France
The largest marsh in France, the salt marsh covers 112,000 hectares just a few km from the campsite resort. This verdant nature rich in flora and fauna offers a perfect setting for true rest and relaxation. The marsh is divided into three worlds:
the wet marsh, also nicknamed the "Green Venice" is
the desiccated marsh has exceptional biodiversity
the Bay of Aiguillon is the home of migratory waterfowl
The cove and its legends
The Corniche vendéenne is marked by three places of interest known for their history and legend. You will see the five rocks that make up Les Cinq Pineaux by the sea; a marine cave also called the Devil's Hole and you will be able to reach, along the cove, the viewpoint of Arrondeau, from which you can admire the cove.