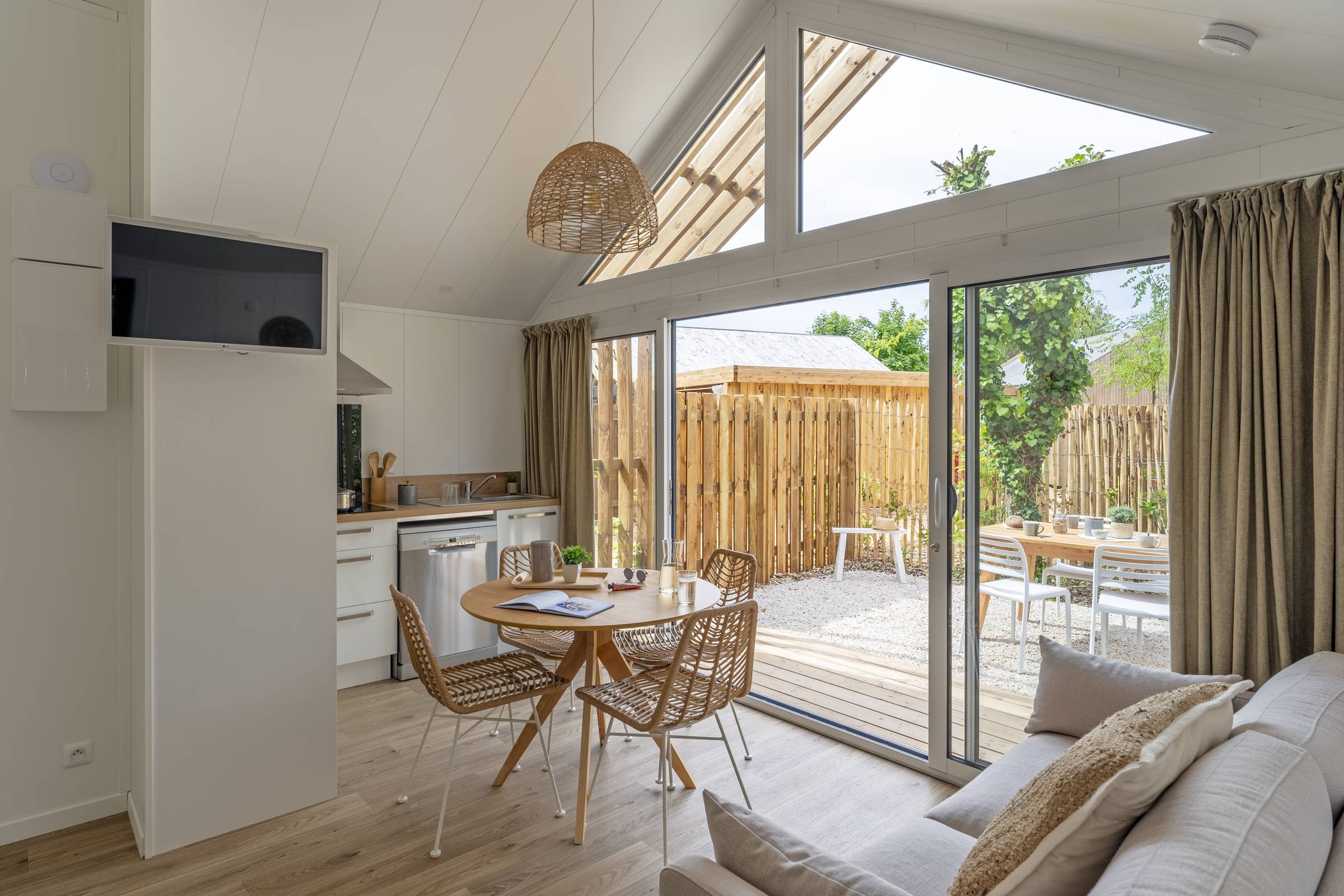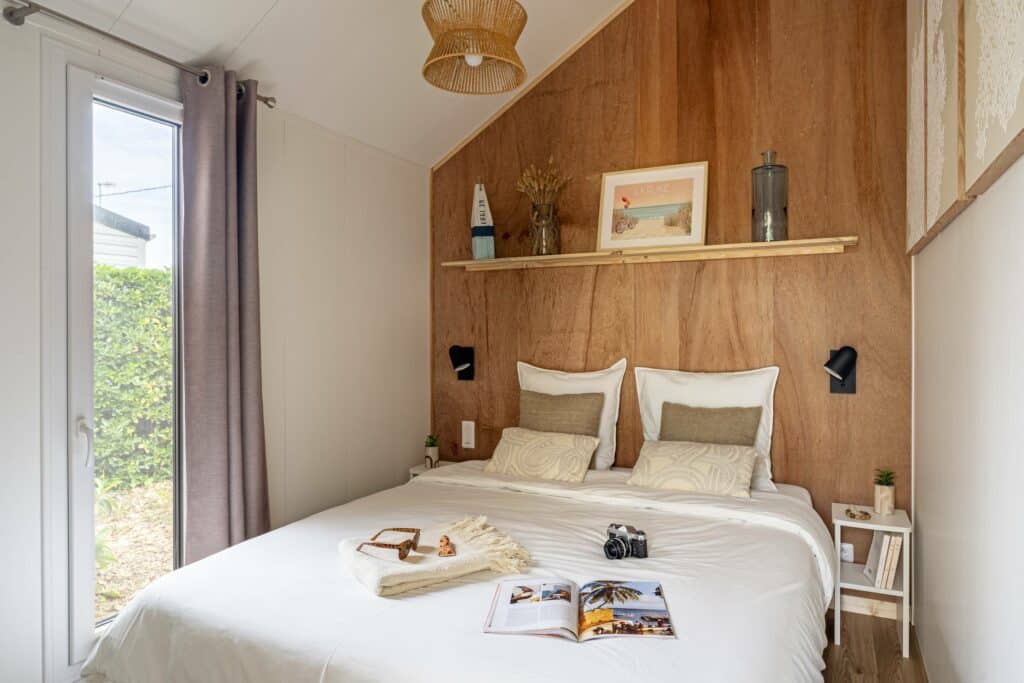 Our stunning villas with green patio in Vendée
If you are looking for a villa with all the comforts of a holiday home, look no further.
With an area of 55m2 including the covered terrace (pergola), they are spacious and can accommodate from 2 to 6 people. They all have a private garden that ensures rare privacy within 500m of the ocean.
Our rentals are designed by a renowned architect and exclusively for our site. With their large windows and refined decoration, they have high-end equipment, such as a kitchen equipped with a dishwasher. The 'mood' fireplace makes this rental even more enjoyable and you will enjoy a high-speed WiFi connection to stay connected throughout your stay if you wish.
The insulation has been reinforced and the large kitchen open to the garden will simplify your al fresco meals. The bathroom offers a large walk-in shower that will allow you to cool off easily.
All the equipment has been designed for your comfort on a daily basis and ensures you a unique and ecological space of relaxation, in the shade of our trees, which are in some cases centuries old.